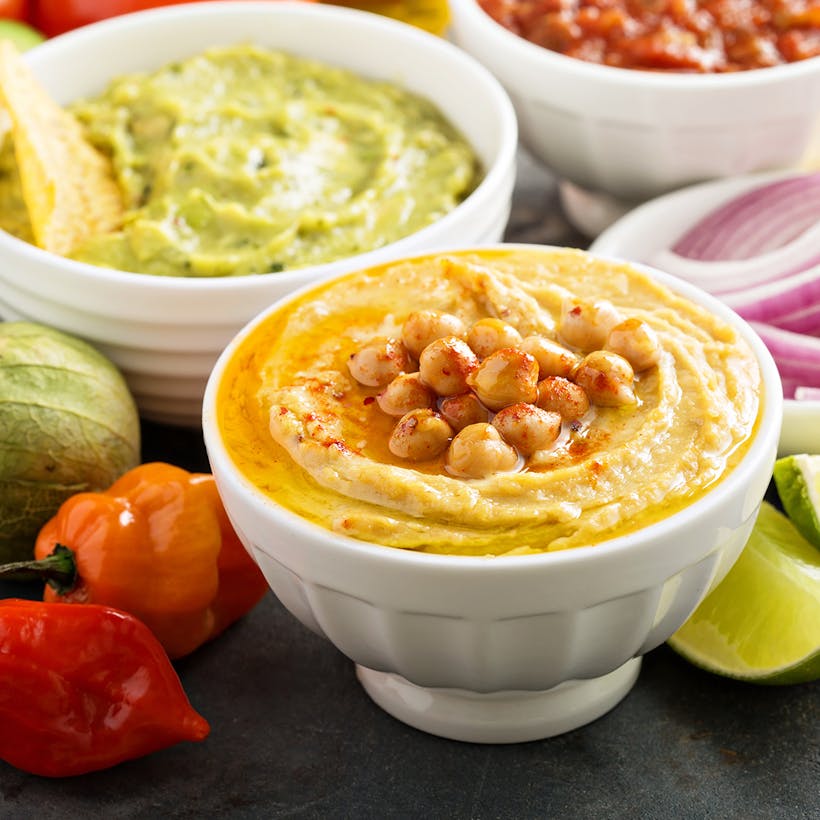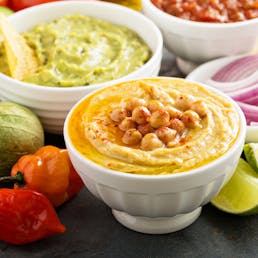 Get all of your dips in a row with this Game Day Chip and Dip Platter. Comes with a smooth Hummus, slightly spicy Guacamole, and a fresh Pico de Gallo. Also included are Veggies, Pita Crisps, and House-made Tortilla Chips for dipping!
More Details
Includes 3 dips, veggies, pita crisps, & tortilla chips for 6 or 10 people.
Ingredients
Hummus (chickpeas, garlic, olive oil, tahini, salt, lemon), Pita (flour, yeast, salt, olive oil), Celery, Carrots
Guacamole (avocado, salt, lime juice, jalapeno, cilantro)
Salsa (tomatoes, garlic, onion, jalapeno, poblano chili, salt, cilantro)
Tortilla chips (flour, salt, baking powder, oil)
Contains: Garlic, Gluten, Onion
Instructions / Storage
All items are fully-cooked.
Refrigerate until ready to serve
Oven-ready items are presented in reheatable containers. Remove all lids provided before reheating – they are not oven proof. Cooking times may vary slightly depending on your oven.
Other items include instructions for stove-top reheating.
Pick Up Details
Items are prepared fresh and shipped directly from the shop
Épicerie Boulud currently offers local pick-up or delivery 7 days a week
Have more questions about Shipping? Read our Shipping FAQ page.